DIY snowman - how to make
Soon comes the fabulous and most long-awaited holiday, namely the New Year! All decorate their homes, waiting for magic and make wishes. Every year, everyone buys new toys and home decorations, but you can make them yourself from improvised means. After all, when you do Christmas crafts with your own hands - it is always something special. Such a thing is filled with emotions and brings more joy and positive feelings. One of the symbols of winter and New Year is a snowman.
Everything that is associated with snow is associated with us in the winter and the New Year. A good snowman is the hero of most New Year cartoons, fairy tales and pictures.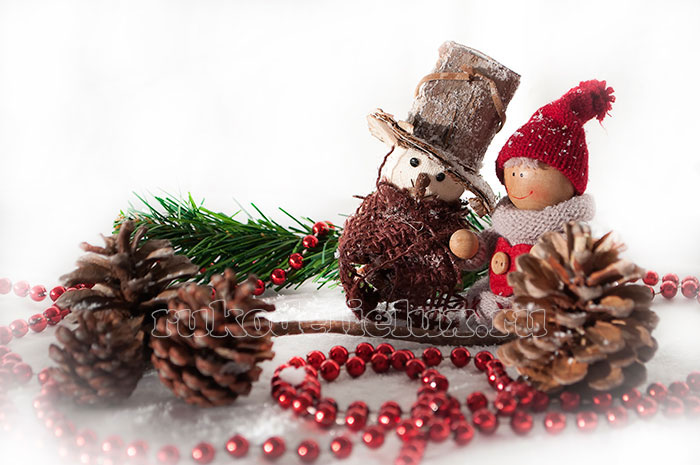 Do-It-Yourself Snowman
Make a snowman yourself is very simple, without spending a lot of money.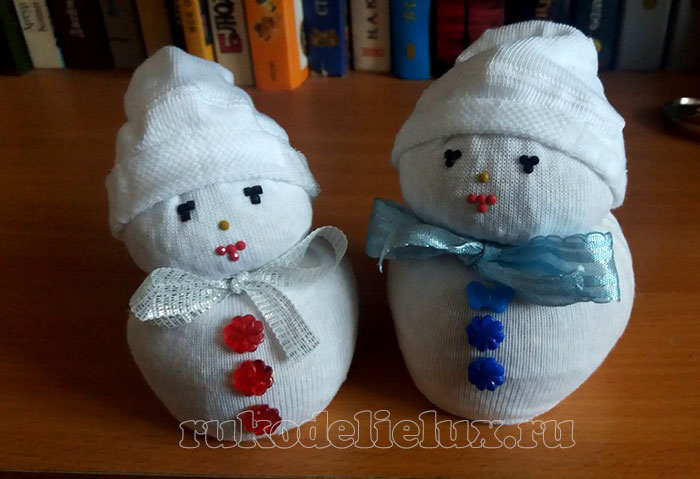 This will require the following materials:
Threads;
barley or rice;
beads, rhinestones, buttons, ribbon.
Take a sock and cut off the nose. Putting it aside.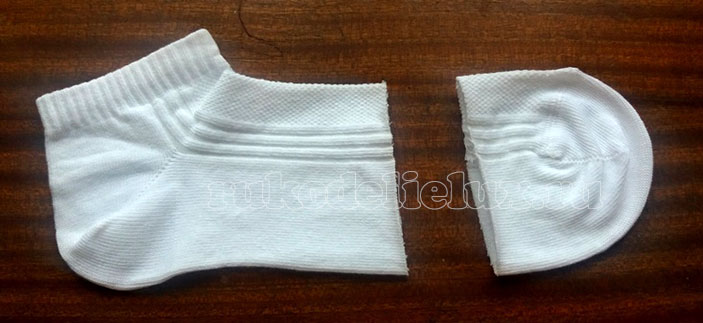 We take most of the sock (with the heel) and tie one side with a string. It is necessary to tie tightly so that there are no holes left.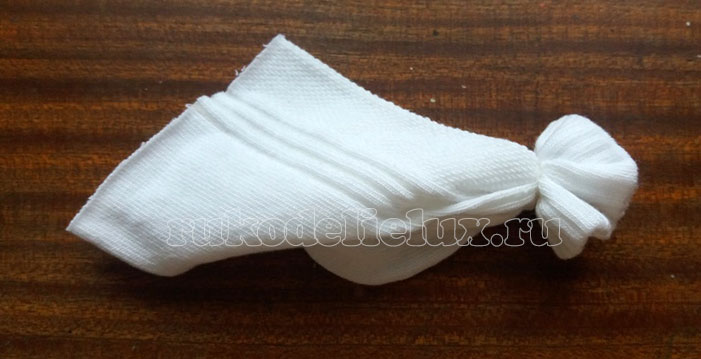 Fall asleep in the toe of the rump. It is better to take barley or rice, because they are light and will not shine through a white sock. We fall asleep almost to the very end, leaving a little bit of fabric so that it can be tied with thread.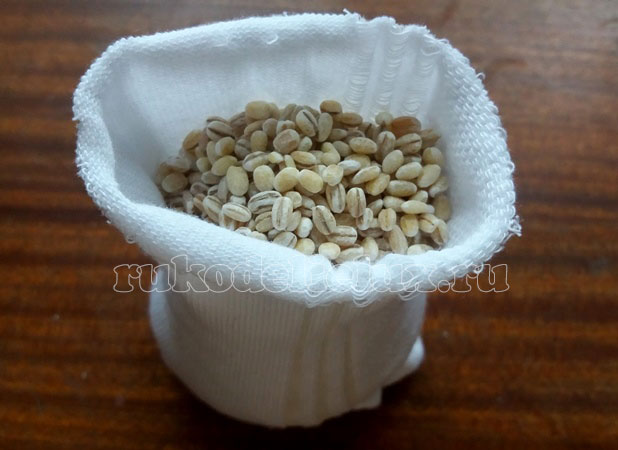 Tie a sock. It turns out a white ball or oval.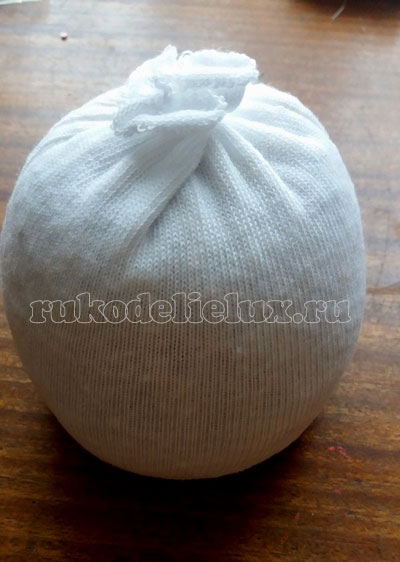 Put the sock on one of the sides with a tied bundle (preferably with the one that turned out to be thicker). Thread begin to wind the filled sock just above the middle. The lower part should get larger than the top.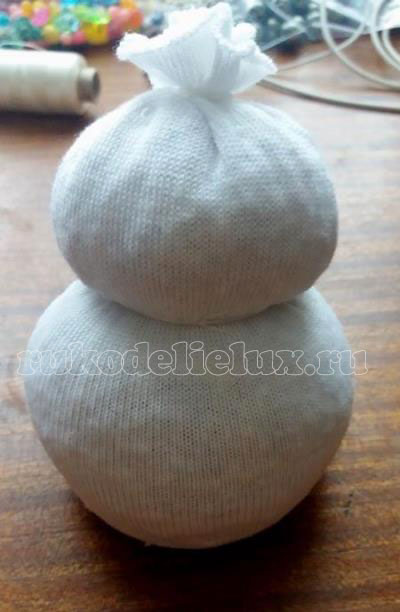 Begin to decorate. Between the balls, which are separated by threads, we tie a ribbon. A ribbon is a snowman's scarf.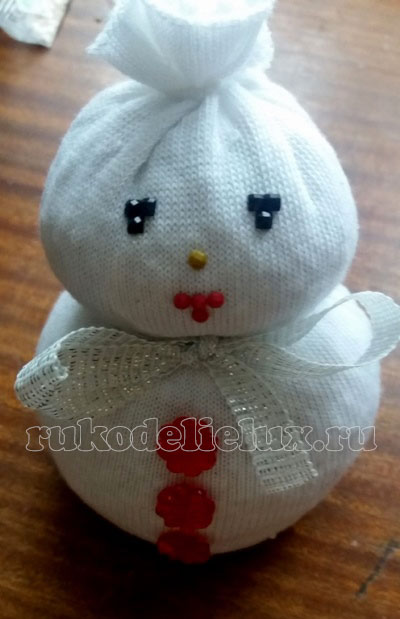 We take rhinestones or beads and glue them like eyes, nose and mouth. It is better to glue on the glue-moment.
Liquid glue will not work, it is absorbed into the sock and the beads fall off.
Take the cut off nose and make a bend. Dress it on the head of a snowman. It turns out a cap.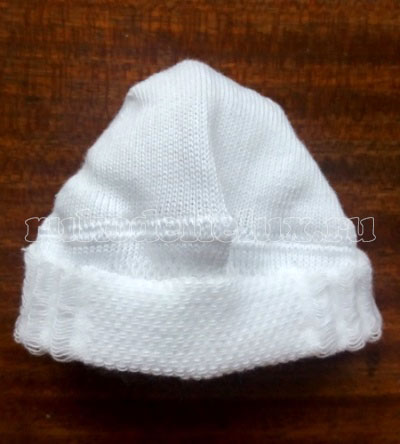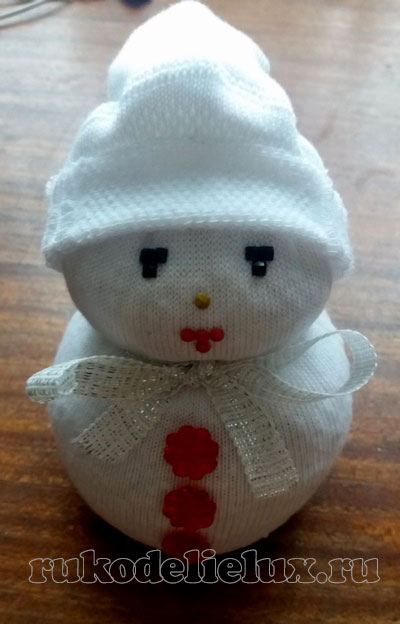 Two beautiful snowmen come out of a pair of socks. They turn out very nice and uplifting. Will be a great holiday decoration.
Related News
French Romance - decoupage of a bottle of champagne
Mosaic in the interior of the kitchen: ideas for inspiration
Candy box
An exciting game for the New Year'
How to care for jewelry
Delightful 3D surround decor, for which only nails and a skein of yarn are needed
Openwork Lose Tanner Cowl knitting needles: scheme and description