Eggplant in Korean: a magic wand for all occasions
If you learned about the arrival of guests in just a few hours, and there are several eggplants in the fridge, it is easy to save the situation. To prepare piquant, moderately sharp eggplant in Korean will take no more than 15 minutes. Another couple of hours will need for impregnation. This dish will be an excellent snack, it also fits well with meat and various side dishes.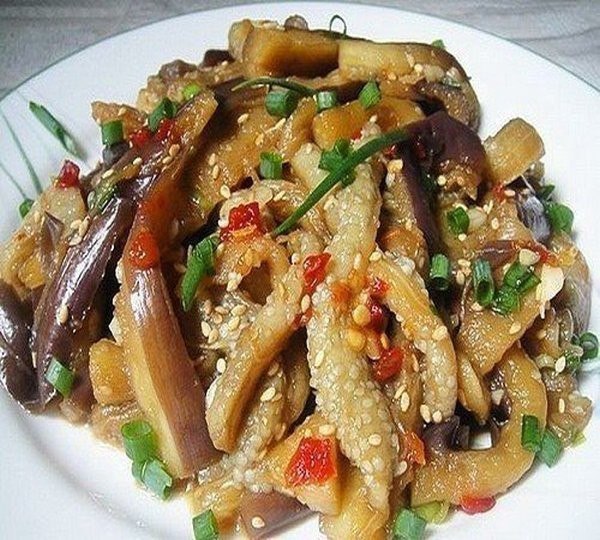 Required Products:
2 medium eggplants;
3 bell peppers;
1 onion;
1 carrot;
5-6 cloves of garlic;
2 tbsp. soy sauce;
1. hl Sahara;
1 tbsp. sesame;
30 ml of vinegar;
salt;
cooking oil for frying.
Cut eggplants in thick strips in length, lightly add and leave for half an hour. Drain the juice and fry in vegetable oil.
Cut the onion into half rings, and pepper into straws, chop the carrots on a Korean grater, skip the garlic through a press. Mix everything with warm eggplants, adding soy sauce, vinegar, sugar and sesame.After complete cooling, send in the refrigerator for 1.5-2 hours.
Related News
PENDANT WITH AVANTYURIN
How to cook delicious chicken breast 6 best recipes
New-year papier-mache toys
Device for welding a profile at any angle
Picket Garden Table