How to make a bench from an old wooden door
Crafts, Vintage, Decor, Workshop, Furniture
Not so often I get real pleasure from the projects, but this bench completely stole my heart. Late in the evening I was sitting in my office, working on blogs, how suddenly it dawned on me ... Interesting, but if you split the old wooden door to pieces and turn it into a bench? And from that moment the reincarnation project began ...
READ ALSO:30 Ideas for Reusing Old Doors
READ ALSO:How to drill a hole in a tree at an angle? + Video
READ ALSO:Original and simple furniture designs TOP 20
READ ALSO:What can be made of plywood. 24 Master Class
READ ALSO:70 ways to join wooden parts
READ ALSO:Modern bed-podium. TOP 50 + workshop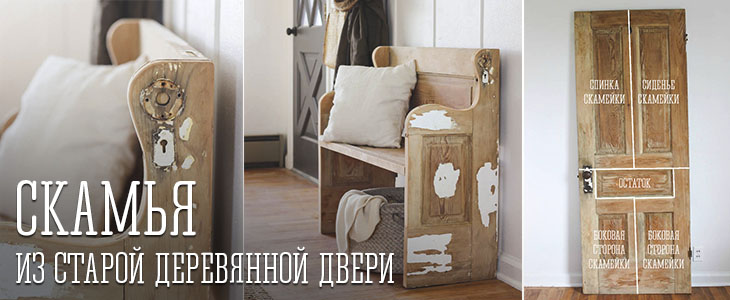 I started by cutting the upper part of the door down the middle to create a back and a bench seat.Then I divided the bottom of the door in half to create the sides of the bench, we do not need a small section in the middle of the door. Then he removed the handle from the door and cut the door into sections using a circular saw.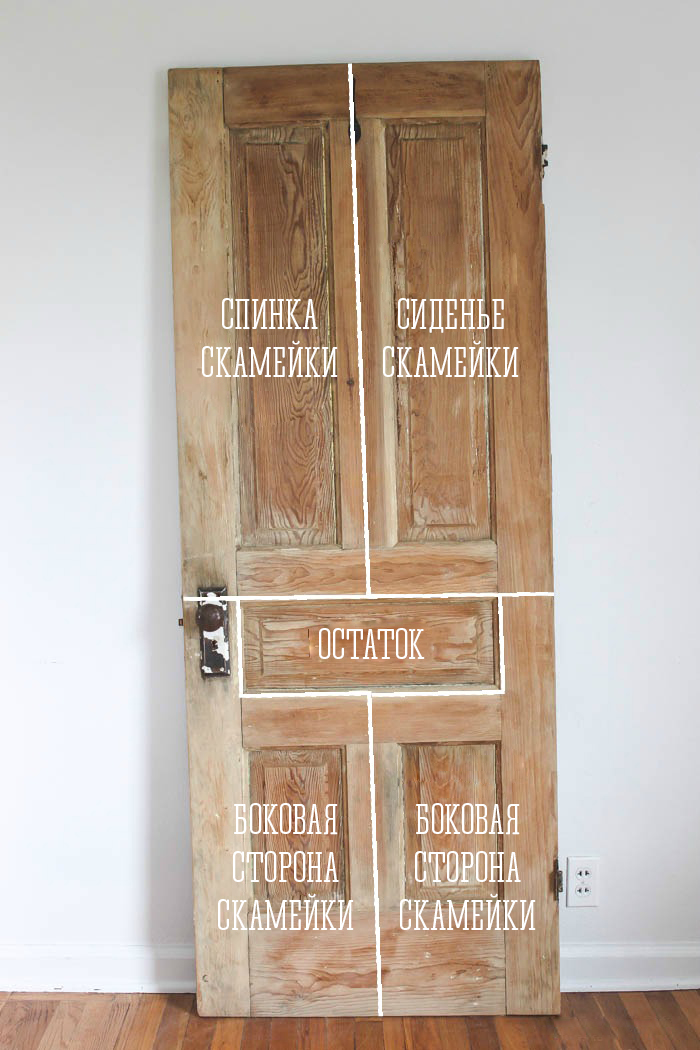 After all the pieces have been cut, I grind off all the sharp corners and round out a bit. At the moment, it was almost 10:00 pm and I was standing outside working on the project. Cold power tools, almost numb fingers are not at all combined with safety techniques. But inspiration did not let me go. And suddenly, it occurred to me to make the curved sides of the bench. I rushed for a pencil, sketched a sketch and cut it with a jigsaw.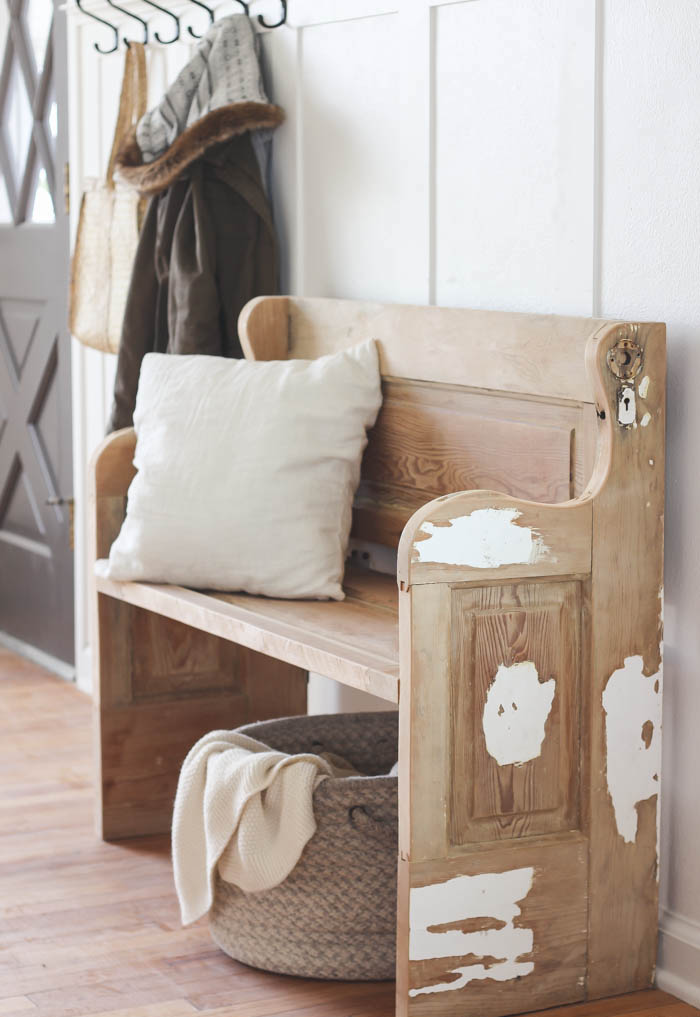 To assemble the bench, I drilled holes at an angle, how to do this, you can read here, and fastened everything with screws on the tree. I previously polished all the paint on one side of the door, but on the other side there was still some white paint left. I think this only adds character to the work.
Related News
Interesting facts about arcade games
Contrast Bracelet
Rag doll Snow Maiden
Do-it-yourself workshop
Easter handicrafts from salted dough
How to decorate an egg for Easter with a child