How to make kinetic sand by yourself?
For Children, For Families, Gifts, Workshop
Kinetic sand is a worthy alternative to theLegodesigner. The usual sand is almost impossible to use at home, in dry form it is too friable and can subsequently be everywhere, but not in the sandbox assigned to it. He remains on his hands, falls into the folds of clothing and clogged in the corners of the room. Remember how difficult it is to clean sand from all hard-to-reach places after the beach?
Kinetic (live sand) is a fairly effective therapeutic tool, which will be enjoyed with not only adults but also children. Living sand for children, which includes98%pure sand and2%special binding components, is absolutely ecological, harmless to health and does not cause allergic reactions. Today we will tell you how to make it at home.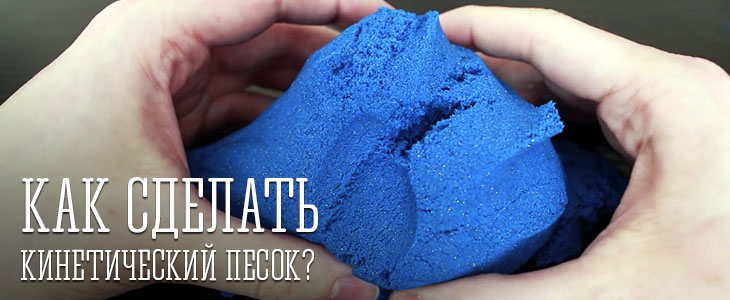 What do we need?
Boric alcohol;
Office glue;
Dye;
Sand for chinchillas.
How do you make kinetic (live) sand yourself?
Making a similar sand is very easy. Add to the container 4 teaspoons of boric alcohol, 2 teaspoons of stationery glue, 1 teaspoon of dye and 100 gr. sand for chinchillas.
>iframe width="730" height="420" src="https://www.youtube.com/embed/50_-zqsgDA4" frameborder="0" allowfullscreen="">
Related News
In such an apron you will feel like a magician in the kitchen
Metal Phone
Vase for flowers
Spicy puff spirals. Do a triple dose right away
Gorgeous color Marsala: 6 ideas for creating a stylish outfit
Funny knitted horse Amigurumi
Vase with flowers on the branch