How To Train A Knight
How to Train to Be a Knight in the Society for Creative Anachronism
Steps
Join the SCA.

The best way to learn how to be a knight in the Society for Creative Anachronism (SCA), is to attend SCA events and your local group's martial training sessions. To find a local chapter in your area, go to the SCA's website sca.org, and find your local group. Contacting the appropriate person is one of the best ways to become part of the Society.

Adult members over age 18 can train and become authorized "Heavy List" fighters. Both men and women are welcome to participate.
Younger participants (ages 6-17) can do "Youth Combat" which are essentially "boffer weapons" based. There is very light armor. One cannot be a knight as a minor. Also, you will need parental permission and perhaps also have a parent or guardian on-site as well. Fighting in Youth Combat will, however, give you the fundamentals in SCA-style combat and prepare you for working on your knighthood.
All activities--including combat--are open to individuals of any gender. You also do not have to look like (or be) of any European ancestry. There are fighters that have physical disabilities as well.

Participate in SCA events, meetings, and feasts.

The SCA is sometimes called "the Society" by members, reflecting the fact that this is not just a forum to beat people up in Middle Ages clothing. There are customs, laws, traditions, and ways of doing things. You will also be a part of a community, which requires getting to know your fellow SCAdians.

Events and fighter practices are the best places to find heavy list fighters and let them know you are interested.
You will also get to know what else the SCA offers besides combat. Although the Heavy List fighting is one of the highest profile activities, there is so much more going on.
You can also get a sense of other people's "personas"--that is, what they represent historically. You will need one, too. (This is not discussed much here, but is a requirement for the SCA).

Find someone to borrow equipment and train you.In most local SCA groups, there will be a regular fighter practice with several participants. Loaner armor is usually available within your local group. Or a member may be happy to have you get up in his or her armor for training sessions. This is usually quite sufficient in the initial stages of training. However, this armor is likely not to fit you well enough to go into actual combat. It also may not be complete or not quite fit your needs in assorted ways. You will need to get your own armor.

Armor up.

As mentioned, you will need your own set of armor. As a beginner you will almost certainly need guidance making armor that fits a strict set of regulations, is comfortable, and safe. Among the fighters in your area there are usually people who are happy to share their skills.

Helmets are typically bought, either new or used. These require the most skill, and even those with welding and metalwork experience are not advised to try this without guidance. A poor fitting or poorly made helmet is dangerous.
Armor can be made from a variety of materials, and can be made relatively inexpensive from recycled materials. Popular materials include: plastic, metal, leather, chain mail.
You will need genital protection. Men use an athletic cup. Women typically use a "plate" or "saucer" such as ice hockey female protection.
You will also need things that are not quite armor but are needed, including: gambeson (tunic under the armor--typically very smelly and stained), some sort of leather gloves or armored gauntlets, armor cap, and armor bag.
Armoring is not a required skill of the SCA fighter, but inevitably each combatant learns to construct, maintain, and repair common armor issues.

Make and use a Pell.

One common training tool is the "pell", which is basically a dummy fighter to practice weapons on. Pells are generally variations on some sort of post with padding around it to protect your weapon from excessive damage. Pell practice helps focus on shots, build strength, and practice even if you have no one to fight with. Fighters of all skill levels use pells to practice on.

A tree can also be used. But be sure to wrap it with padding or the tree could be killed.
Pell practice does not require armor to use.
If you have a proper SCA-type weapon, use it for pell practice. It is important to get a sense of your weapon's nature, including weight, reach, balance, reaction to impact, and so on.
If you do not, a length of closet pole, broomstick, or similar will allow for practicing blows although it is not as good as having a practice weapon.

Get weaponry.

Similar to the issues for armor is obtaining legal SCA weaponry: get help in preparing weaponry to SCA specifications. Also, to some degree the weapon needs to fit you; what works well with one fighter may not for another.

SCA Heavy List fighting weaponry is based onrattan, a cousin of bamboo. It is safer than wood and has properties that simulate steel weapons quite well.
However, lengths of rattan is not typically available off the shelf in retail stores! Typically SCA people obtain rattan from merchants at events. Buying on-line is possible but shipping is often expensive and fighters like to check the quality, balance and so forth and not "site unseen".

Get "Qualified" to go into an event battle, tourney, or other fighting event.

This is a test and system that makes sure you are at a level of knowledge, skill, and ability that you are ready to participate in SCA combat. This process usually takes several weeks to a year, depending on your background and abilities. You will receive a card that lists what forms you are qualified to do, and you will need this for fighting events.

You need qualified "Marshals" (something like a referee) to endorse your Qualification. Your instructor's say so is not enough.
Official SCA events (such as a tournament) are typically the only place you can get Qualified.
You must do a Qualification for every weapon form; it is not a blanket endorsement.
Your gear that you qualify inmust be legal, which means you probably need your own armor. Loaner armor rarely will be adequate.

Train and participate in fighting events.Once you are qualified, you are free to participate in fighting activities. There are a lot of them, in many different forms and challenges. Get to know the different Knights, Masters, and those that are excellent in teaching fighting skills. These are the people who will help you on your way.

Get Squired.

Although technically not required, becoming a Squire is the traditional and most efficient route in the Society to becoming a Knight. He or she will be akin to a sensei in martial arts--a teacher, mentor, and very often this becomes a close personal relationship. This is not a decision taken lightly. Usually you will need to fight for several years before a Knight will accept you as a Squire. Getting squired is an achievement; it marks you as someone who is actively training to be a Knight

Squires wear red belts to proclaim their status. Knights wear white belts..
Knights are individuals, and vary greatly in fighting styles, personal philosophy, and how they go about training squires. There is no standardized methodology.

Continue to train, develop, and be noticed.

Becoming a Squire does not change everything -- you will continue to fight at events just as before. In fact, perhaps more as you will need to go to a lot of events attended by Royalty and other Knights to get attention. That red belt often will make your more high-profile...for better or worse. You may find yourself more targeted in melee, for instance. Other Knights, fighters, and Peers (others of equal rank to Knights) will likely take more notice and interest in your affairs.

Before being elevated to Knight, you will be expected to be proficient in all major weapons forms (Generally considered Sword & Shield, Spear, Pole Arm, and Two Sword) even if you are strongest in just one.
You will need to consistently demonstrate you are the equal of other Knights in fighting.
You will need to show honor and courtesy. This means showing respect to others, following the laws of the group, and being a decent and upright man or woman on or off the field. Angering too many people (especially highly influential people) may disqualify you from these honors.
You will need to show generosity or "hospitality". You need to be known as a person to help with your skills and knowledge. You will need to volunteer at events, help other fighters, and otherwise go beyond just fighting.
You need to look the part, too. At this level, you will be expected to have gear that reflects well on you. This means that you are making a noticeable attempt at good clothing, developed a decent persona, armor, and the like. You do not have to be a fashion model or absolutely perfect gear -- but you need to look like you care about your appearance and presentation.
Be more than a "stick jock". Knights are expected to also show interest in things other than hitting people. Or making things to hit people. This could be practicing music, dancing, cooking for feasts, learning Old Norse, and more. It sounds difficult--on top of all that training and weekend events you are expected to do more? But at this point you have been in the SCA and have been exposed to all sorts of interests. Usually you will find something that you can explore.

Get your Knighthood.

In the SCA, only a Knight can make another Knight. Different Kingdoms handle how people are chosen to be elevated to the level of Knight in slightly different ways. But this decision is not one taken lightly, and usually involves literally on a "Watch List" that is kept by the King and advised on by other Knights. Typically a name is on such a List for years.

A special ceremony is held for those about to be nominated for Knighthood. It involves being called into the Court, being sent to a vigil, and returning to continue the ceremony.
If a person wins a Crown Tournament without having a Knighthood, the Knighthood is bestowed immediately. The King (or Queen if by her own hand) must be a Knight. This is rare but has happened in the SCA on several occasions.
A Knight must also be agreed-to by a majority of other Peers (those equal in rank, but not for fighting ability). Respect for arts, service, and other aspects of the Society is very important. Do not treat non-combatants as second-class citizens.

Practice flexibility and speed.It's tough to move quick in all that armor, so do what you have to.
Community Q&A
Ask a Question
200 characters left
Include your email address to get a message when this question is answered.
Read the article on How to Win a Sword Fight.
Read the article on how to win a street fight
Read the article on knife fighting; it will teach you how to use a dagger.
Practice wielding a weapon with one hand occasionally.
Warnings
Heavy List fighting entails a high amount of cardiovascular and muscle strength. This is not an activity to take up if you are not in decent shape or have serious medical issues such as uncontrolled asthma or a heart condition.
Do not attempt to train yourself. You may get yourself into bad habits that are harder to break later on. Plus, seemingly inconsequential issues as holding a sword incorrectly can lead to serious injury.
Video: Part 3: Knight: How Did Squires Train to Become Knights?
How to Train to Be a Knight in the Society for Creative Anachronism images
2019 year - How to Train to Be a Knight in the Society for Creative Anachronism pictures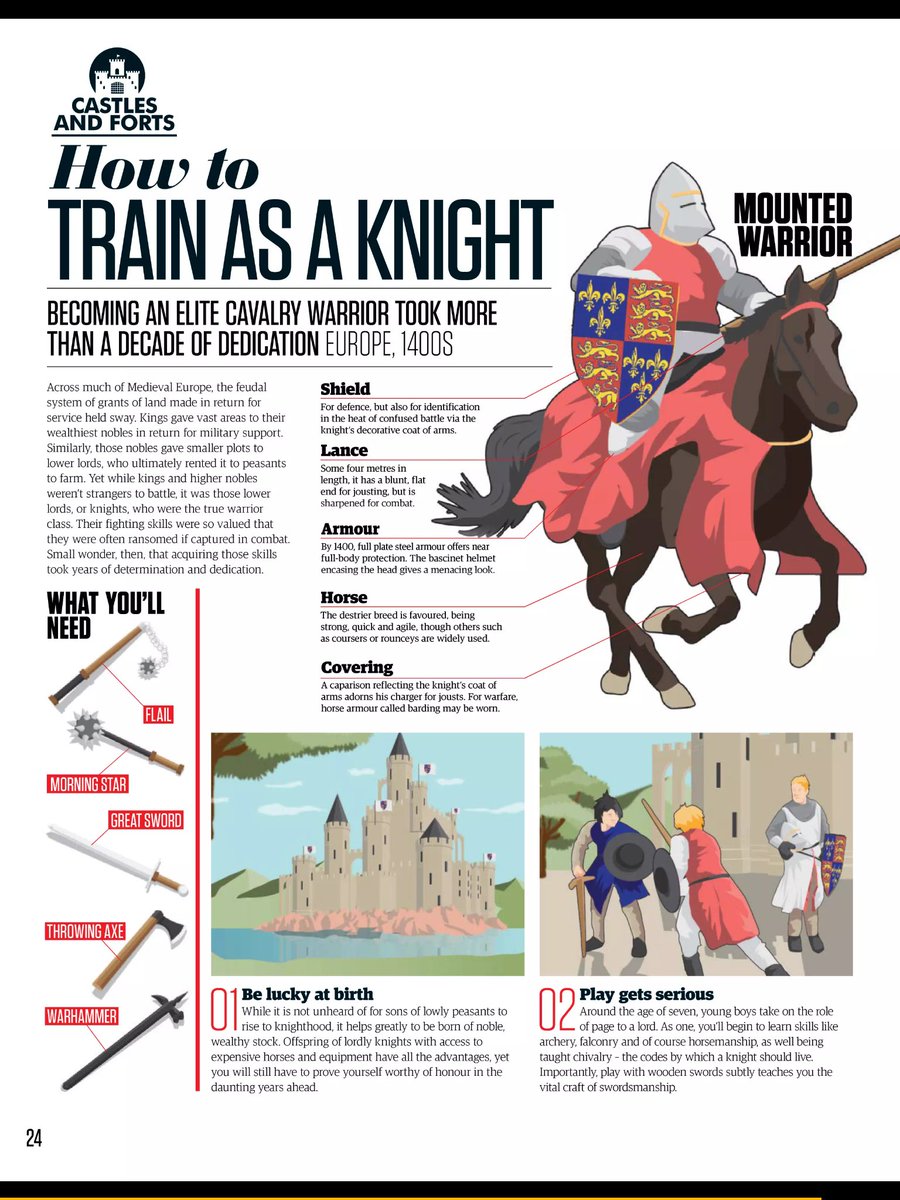 How to Train to Be a Knight in the Society for Creative Anachronism advise photo
How to Train to Be a Knight in the Society for Creative Anachronism photo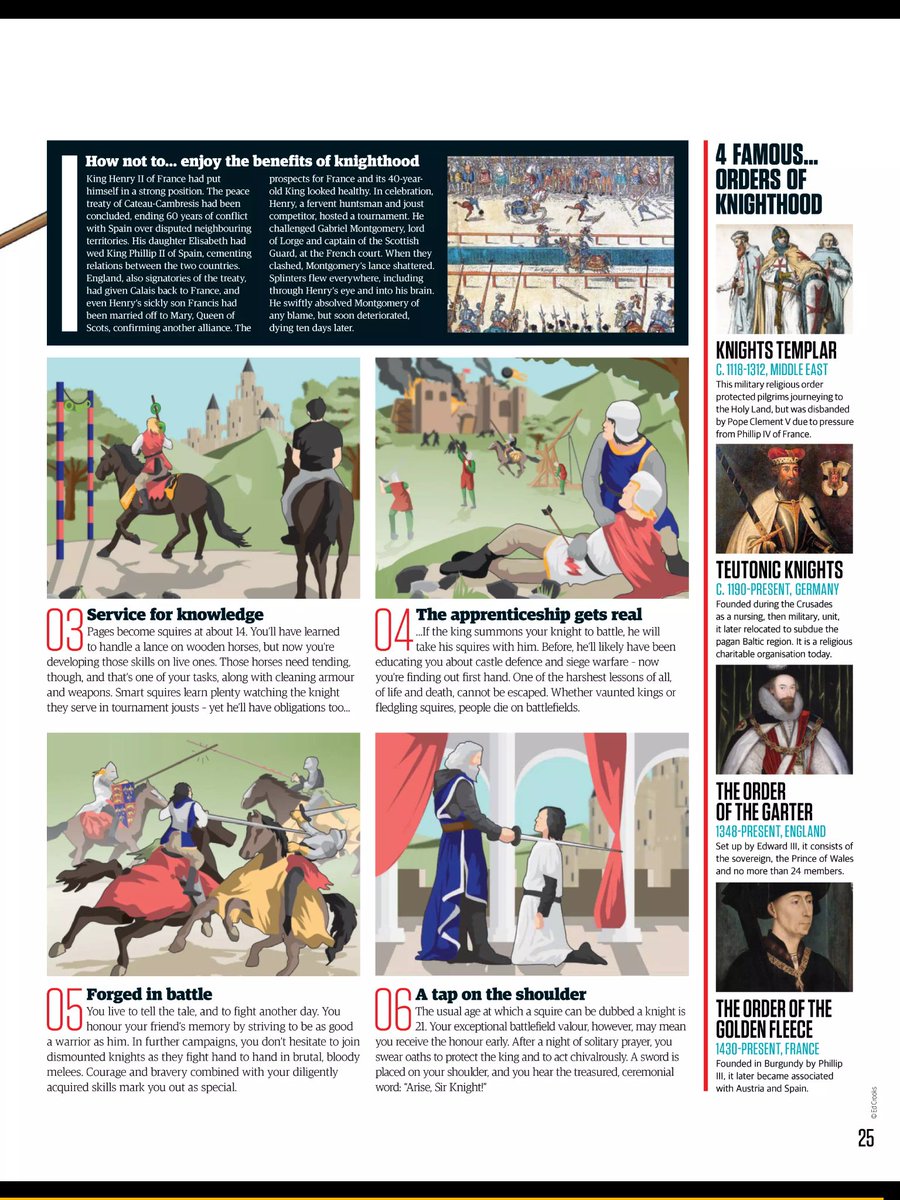 How to Train to Be a Knight in the Society for Creative Anachronism new images
picture How to Train to Be a Knight in the Society for Creative Anachronism
Watch How to Train to Be a Knight in the Society for Creative Anachronism video
Communication on this topic: How to Train to Be a Knight , how-to-train-to-be-a-knight/ , how-to-train-to-be-a-knight/
Related News
Courtroom dressed as Disney princesses for adoption hearing
Microsoft Sweepstakes
Back Pain: The Basics
8 Things NOT To Say When Your Friend Is Grieving
Why People Are Popping Collagen Pills
How to Walk Across Red Hot Coals
Expert Tips to Prepare you for Pregnancy
Converse x Andy Warhol Chuck Taylor Trainers
Your Weekend Hairstyle: How to Fix a Bad HairDay
Intense fat-burning tabata circuits
37 Fat Burning Foods: The Ultimate Fat Burner List
Watch the May 5 SNL cold open below
50308
Date: 10.12.2018, 15:10 / Views: 82294
---