What to make of old jeans, 60 Ideas
Crafts, Beauty, Decor, Workshop, Furniture, Before and After
Each of us, I am sure, in the closet there is a couple of old shabby jeans, the appearance of which leaves much to be desired. Do not rush to throw them away, we have prepared a large number of ideas on the use of old and unfit denim clothing. The thing that has been on you for more than one month and has its own history, it can get a chance for a new life. Such clothes can be interestingly dyed, creatively tearing, wrapping old furniture, sewing a carpet or making numerous small trinkets.
Earlier we wrote articles about denim shorts -, which have become quite popular, which we are especially pleased.
If you have already run away and looked at your wardrobe, looking at what you can use to translate our ideas, then let's look at the most interesting rework of denim clothing that we managed to collect in the vast expansesInternet.
We tighten furniture with old denim clothes.
Denim clothes can be used as covers for furniture, practical and creative. This case will last more than one year, depending on the quality of the material used.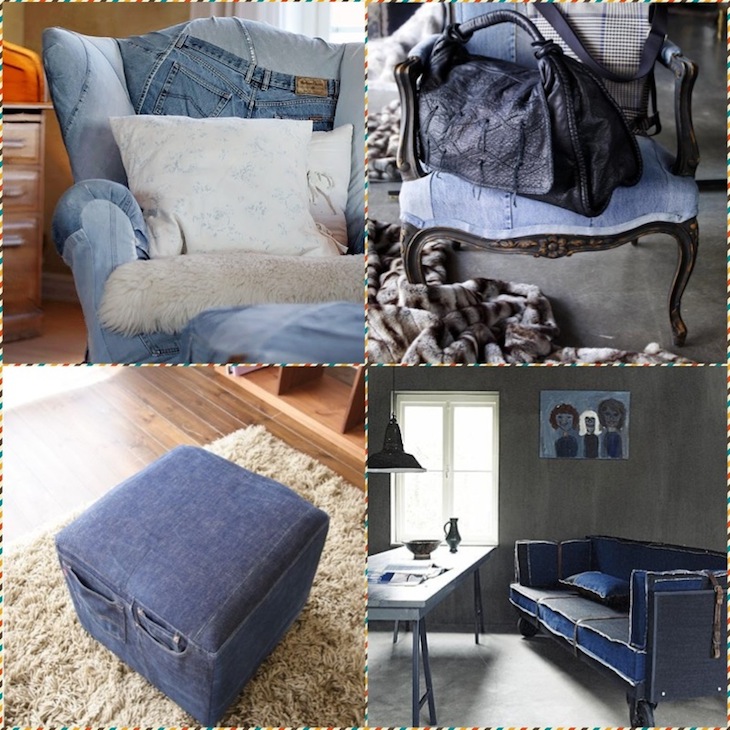 Related News
Fun Brooch - Giraffe
Vase with flowers on the branch
Knitted Needle-Cactus
Vase Oriental Tale
Knitted Christmas deer crocheted